Community Playgroups
A free service for local families and their children
A play-based early learning program
A free service, providing access to early childhood education and intervention
entry point access to quality early childhood education and early intervention
Our Red Bug, Wangal and Fathers Playgroup programs will be running again in Term 4 2020. Two sessions of The Red Bug Playgroup will run on Mondays from 12 October, the Wangal Playgroup will run on Wednesdays from 21 October and the Father's Playgroup will run every second Saturday from 17 October. The Gurung Playgroup is currently suspended following its closure in March due to COVID-19. We will advise families via our website and Facebook page when this playgroup resumes.
Register your details
We are operating the Red Bug and Fathers playgroups with a COVID-19 Safety Plan and we require parents who have not previously registered their details for our playgroups to do so here.
Book your playgroup sessions
Once you have registered your details you can visit our Eventbrite platform to choose and book the playgroup sessions you wish to attend. Bookings for the Red Bug Playgroup will open each Monday for the following week. Please note that there are currently limited spaces available at our playgroups. We will maintain a waitlist in case of cancellations.
Book playgroup sessions here
Red Bug Playgroup Session 1 (9:00 am–10.30 am) click here
Red Bug Playgroup Session 2 (10:45 am–12.15 pm) click here
Wangal Playgroup click here
Fathers Playgroup click here.
The Infants' Home community playgroups are a free service, providing entry point access to quality early childhood education and early intervention.
Families attending our playgroups benefit from access to:
A play-based early learning program developed by a qualified early childhood teacher.
Resources such as books, toys and creative materials.
Information and advice from our team of social workers.
Occupational therapists, speech therapists and early childhood health nurse, who can provide referrals to other services as necessary.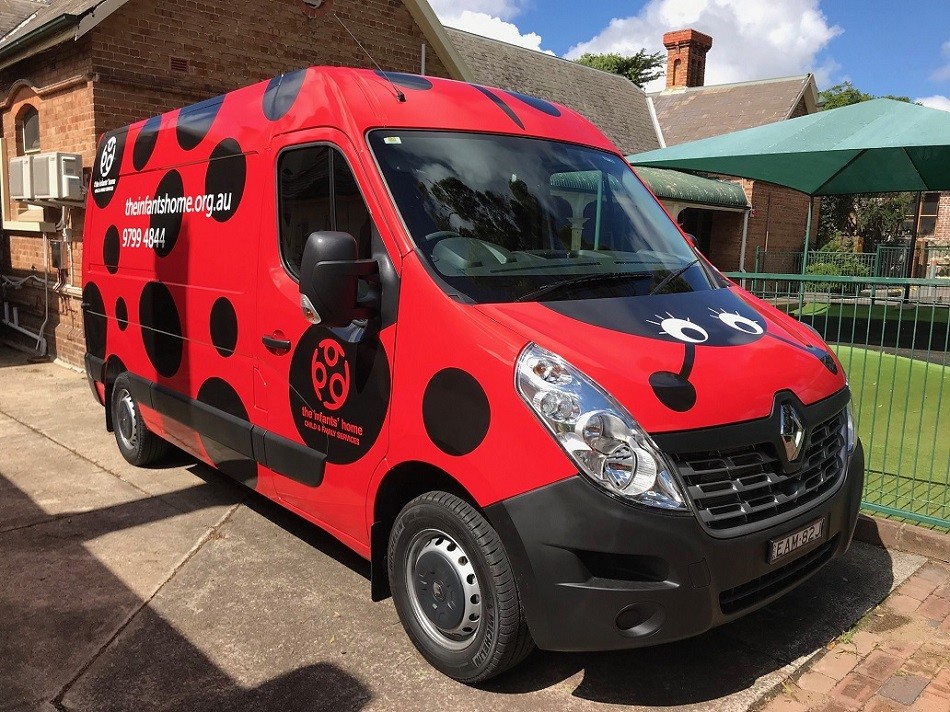 Red Bug Playgroup
Mondays
Session 1: 9:00 am–10:30 am (weather permitting)
Session 2: 10:45 am–12:15 pm (weather permitting)
Ashfield Park (near the playground).
This playgroup is kindly supported by Ashfield Council.
Wangal Playgroup
Wednesdays 10:00 am–11:30 am
Ashfield Public School Hall (through Murrell St).
Gurung Playgroup
(Temporarily suspended)
Fridays 9:30 am–11:30 am
Croydon Park Public School, 81-113 Georges River Road, Croydon Park.
Gurung Playgroup is kindly supported by Burwood Council and Club Burwood RSL.
Fathers Playgroup
Alternating Saturdays 9:00 am–11:00 am
The Infants' Home, 17 Henry Street, Ashfield.
This playgroup is kindly supported by the James N Kirby Foundation.
Please note
Playgroups do not run during the school holidays or on public holidays.
Red Bug Playgroup at Ashfield Park does not run when it is raining.