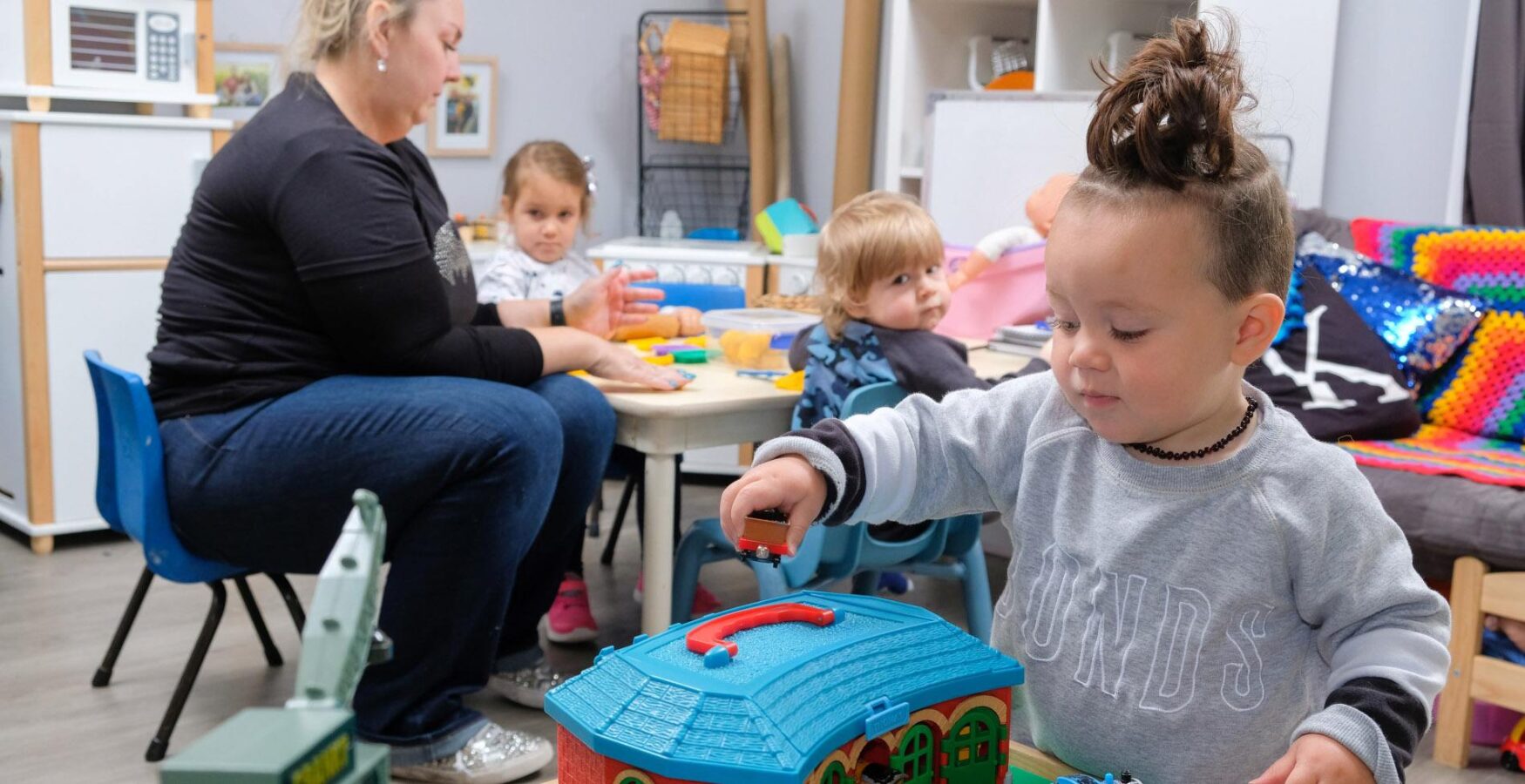 Enrolling for Family Day Care
Enrol your child in a trusted Family Day Care service with The Infants' Home, serving multiple areas across Greater Sydney. Discover a nurturing and stimulating environment for your child's care and learning.
Use our search tool to find a Family Day Care near you.
Cost of Family Day Care
Family Day Care Educators set their own fees. The fee is based on contracted hours or days.
Child Care Subsidy (CCS)
Child Care Subsidy, paid by the Federal Government, is available to eligible families. You may qualify for Child Care Subsidy (CCS) if you:
Care for a child 13 or younger who's not attending secondary school, unless an exemption applies.
Use an approved childcare service.
Are responsible for paying the childcare fees.
Meet residency and immunisation requirements.
Learn more about CCS here.
Prior to commencing Family Day Care
Prior to commencing Family Day Care, families must provide our service with a copy of their child's Immunisation History Statement. You can get a copy of your child's immunisation details at any time:
Place your child on a waiting list for Family Day Care
Please contact us to place your child on the waiting list for Family Day Care. Your inquiry will be handled by our Coordination Unit who will:
Discuss your child's and family's needs with you and link you to a suitable Educator.
Guide you through the enrolment process, including how to access Child Care Subsidy to help reduce fees.
Monitor your child's wellbeing, learning and development.
Provide training and support for your child's Educator and monitor the service they are providing.
Ensure your Family Day Care service complies with National Quality Framework and regulatory requirements.
If you would like to discuss your child care needs or meet with a Family Day Care Educator prior to enrolling, please contact our Family Day Care Sydney Wide Coordination Unit.
Make an enrolment enquiry
Click here to read our information and privacy handling policy.
About Enrolling in Family Day Care
Key considerations for enrolling your child in Family Day Care
When enrolling your child in Family Day Care, parents should consider the following points:
Safety and Security
Ensure that the Family Day Care service maintains high standards of safety and security, including providing a safe environment and appropriate supervision, and adherence to safety protocols.
Early Childhood Education Program
Inquire about the types of activities and learning experiences provided by the Family Day Care service. Ensure that the activities are age-appropriate and support children's development.
Communication and Feedback
Assess the communication practices of the Family Day Care service. Regular updates, feedback on children's progress, and open channels of communication between parents and Educators are vital for a successful partnership.
Flexibility and Availability
Determine if the Family Day Care service aligns with your scheduling needs and offers flexibility in terms of drop-off and pick-up times.
Culture and Diversity
Look for a Family Day Care service that values and respects diversity. Consider whether the service promotes cultural awareness and inclusion and whether your child's individual needs and interests will be understood and respected.
Parent Involvement
Inquire about opportunities for parent involvement and participation in the Family Day Care service. Engaging with your child's Educator and being part of your child's early learning journey can greatly contribute to their overall development.
Others' Experiences at the Service
If possible, seek out reviews or recommendations from other parents who have used the Family Day Care service. Hearing about their experiences can provide valuable insights and help you make an informed decision.
Trust and Gut Feeling
Trust your instincts and consider your overall impression of the Family Day Care service. It's essential that you feel confident and comfortable with the Educator and the environment. Even if a service is offering a quality program, it still may not necessarily be the right fit for you or your child.