Helping children and families for almost 145 years
The Infants' Home is a dynamic, innovative organisation championing the rights of children, women and families
Established in 1874
Incorporated by Act of NSW Parliament in 1924
From its controversial beginnings as a rescue operation for abandoned children to the multi-faceted early childhood education operation of today
15 May 1874
The establishment of the Sydney Foundling Institute
Sydney was a harsh city in its early years, especially for unmarried mothers. With nowhere to turn tragically they often abandoned their babies or turned to infanticide and suicide.
In 1874 a group of courageous women fought against accepted wisdom, the Church, the press and prominent citizens of the day to establish a home for abandoned infants and unmarried mothers with children.
On 15 May 1874 they established the Sydney Foundling Institute in Victoria Street, Darlinghurst – the first and only home in Australia to cater for abandoned children and to provide accommodation for unmarried mothers and their babies.
1876 - 1897
The Early years
After two difficult years at Darlinghurst, philanthropist Thomas Walker, an early supporter, suggested The Infants' Home relocate to bigger premises. Walker, a successful pastoralist and banker, paid £3,000 in 1876 to buy the current 4.5 acre property in Henry Street Ashfield which he donated to The Infants' Home.
By 1889 there were 130 children and 67 mothers residing at The Infants' Home, even though the property was fitted to accommodate only 65 children and 30 women.
The first kindergarten was opened in 1897 when The Infants' Home realised that young children needed stimulation. The mothers in residence needed help in learning how to care for small children and were provided with training in valuable skills as a way to support their futures.
1924 - 1937
Challenges met
The Infants' Home was incorporated under an Act of Parliament in 1924, and established its first long day care centre in 1936. 1937 was a breakthrough year for The Infants' Home when it recorded zero infant mortality for the first time.
Through two World Wars, the Great Depression, outbreaks of cholera, typhoid, bubonic plague, and economic difficulties, The Infants' Home evolved as the needs of young children and families continued to change.
1970s - 1980s
Adapting to change
In the 1970s, The Infants'  Home was the first organisation in NSW to accept Commonwealth funding and provide long day care for children from single parent families, and later for children where both parents worked or studied. This was the first step in reducing The Infants' Home's intake of children into residential care. Long day care provided a practical alternative, allowing families to stay together. Pilot schemes for family day care in five municipalities were launched so mothers could care for small groups of other people's children in private homes.
A post-natal care service was established in the 1980s. Known as the Sydney Hope Family Cottage, The Infants' Home provides support and advice to enable families to confidently manage the many challenges of parenting.
The mid 2000s - 2018
Innovation and expansion
Starting in the mid 2000's The Infants' Home began to offer speech pathology and occupational therapy to children with additional needs, a new early education and care centre opened to meet demand and The Infants' Home's family day care service was renamed Family Day Care Sydney Wide, servicing the Inner West, Randwick and South Sydney, Mosman and the St George Area.
In 2016 The Infants' Home were honoured to win the Excellence In Building Inclusion Award at the HESTA Early Childhood Education and Care Awards, in recognition of our holistic approach and innovative strategies to embed and promote inclusion across the entire organisation.
In 2018 Family Day Care Sydney Wide was recognised with the Perpetual Service Star Award in the Excellence in Family Day Care Awards.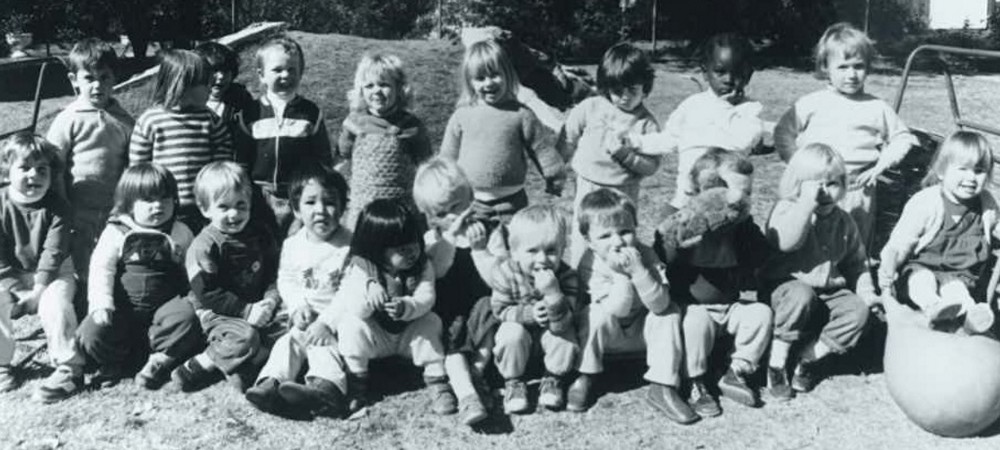 About requesting a search of our archive
Trace the records of family members who may have spent time as a child at The Infants' Home
With more than 140 years of history The Infants' Home has a rich archive. We can help you trace the records of any family members who may have spent time at The Infants' Home as a child.
Searches are done in accordance with the Privacy and Personal Information Protection Act 1998 (NSW)
Our records are held at the State Library of NSW. The library supervises access to information on our behalf in accordance with the Privacy and Personal Information Protection Act 1998 (NSW). Records searches are conducted by The Infants' Home trained staff or volunteers on behalf of interested parties.
If the people whose records you want to access are still alive, we will also need their signed consent, or the signed consent of their next of kin or person deemed responsible for their welfare. Please note that a search may take up to 12 weeks to complete.
To launch a records search please either contact us or complete the request a record search on this page.
Request a record search
Please ensure you provide all the necessary information asked in the form. Our records search staff member will contact you for more information as required.