Please donate to The Infants' Home
Your donation will support and assist children and families in need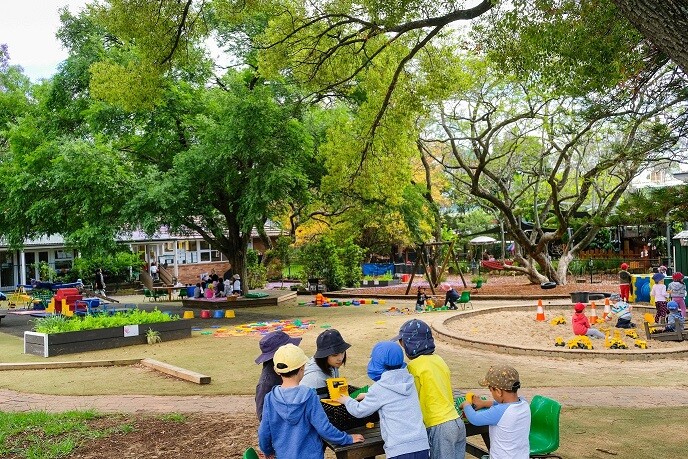 Your help is needed now more than ever. Please help us help families like Emma, Joshua and Sophie.
Your donation today will help us to continue to deliver our range of services for children and families as they turn to us for care, education and support during the COVID-19 crisis. With your help we can continue to give each child every opportunity.
The Infants' Home has been serving our community for over 145 years. During this time we have faced many challenges, including two World Wars, the Spanish Flu epidemic and the Great Depression. Today we face a new challenge with the same determination to continue to keep our doors open and serve the most vulnerable and disadvantaged in our community.
The COVID-19 pandemic has impacted everyone, including families at The Infants' Home. Many parents are struggling under the pressure of job loss, financial insecurity, home schooling, stress and anxiety. We are seeing children facing emotions they do not fully comprehend, along with disruption to the stable routines which are so important for young children.
In times of crisis we know that it's those who are already vulnerable or under pressure that are the most at risk of falling through the cracks. That is why The Infants' Home exists—to support families in need.
Four year old Sophie's parents, Emma and Joshua, are frontline health workers. During the COVID-19 crisis Emma, an infection control nurse, and Joshua, a helicopter paramedic, have had to work longer hours and more varied shifts. Emma was so relieved that The Infants' Home could be there for her family, providing Sophie with additional hours of child care. Although Sophie was coping quite well, Emma could tell that the challenges of the pandemic, along with the disruptions to her routine, were taking their toll on Sophie; she was becoming unsettled and her behaviour was changing. Attending our Robinson House centre, with its familiar faces and routines, welcoming environment and play-based learning, helped ensure that Sophie could continue to experience the consistency and security she needed to cope during this stressful time. Knowing Sophie was safe and well cared for, Emma and Joshua could focus on their work in health care.
The COVID-19 pandemic has had a significant financial impact on The Infants' Home. At the start of the outbreak in February/March, enrolments declined as families self-isolated or faced economic hardship. The Australian government announced a policy to provide 'free child care' to families from April. While this has been a wonderful benefit to families, especially those who have lost their jobs, it has been difficult for children's services providers as it is not fully funded by government. Our revenue has suddenly been cut by 50% while we still have all of our costs. This would be unsustainable for any organisation, but is particularly devastating for a registered charity like ours. We need to raise significant funds each year through donations and grants to be able to offer our unique suite of early intervention programs, but we now have an even larger funding gap. While the government has just announced that free child care will end mid-July, along with the JobKeeper subsidy for our sector, we are still facing great uncertainty.
The Board and CEO have been meeting regularly throughout this crisis to work out how we can keep our doors open and continue to support families. In the past few months we reduced spending, introduced a hiring freeze, and made several positions redundant. Our dedicated staff assisted by reducing their hours, taking leave or voluntarily reducing their wages. But we still need your support to enable us to provide crucial services for vulnerable families.
The end of the financial year is fast approaching. Please consider giving today and kindly make your tax deductible donation to The Infants' Home by 30 June 2020. Every donation will help us continue providing services to children and families in need of safe, predictable child care, early intervention and family support.
How your donation can help
$50
Inclusive support
$50 can help provide inclusive music, movement and therapy services to children as part of their child care activities.
$150
Home Support for a Family/ Family Support
$150 can enable our social workers to visit families in their own homes to provide advice and support and to help them to connect with services and resources in the community.
$500
Help a Child Start School
$500 can enable our educators and allied health team to work collaboratively with individual families to help children with additional to transition to school successfully.
How you can donate
There are many ways you can make a donation:
You can make either a one-off or recurring (e.g. monthly) donation through our website
You can write a cheque to The Infants' Home and post it to us at 17 Henry Street, Ashfield NSW 2131
You can donate via credit card over the phone on this number (02) 9799-4844
Donations over $2 are tax deductible. The Infants' Home is endorsed as a deductible gift recipient by The Australian Charities and Not-for-profits Commission.
Click here to read our information and privacy handling policy.